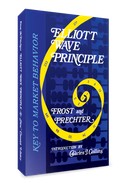 Own a new hardcover edition of
this investment classic.
See our special offer! Includes FREE Shipping!
FREE TECHNICAL RESEARCH
Daily, Weekly & Monthly Market Sentiment
Volume Trends
Market Momentum
TRADING GUIDES
Options Trading Guide
Elliott Wave Guide
Technical Analysis Indicators
Elliott Wave Bookshop
ON-DEMAND RESEARCH
Learn More
Testimonials
---
Future Waves: Sentiment Charts for Metals & Energies
---
Market Harmonics is a Proud Supporter of
the Songs of Love Foundation
If the market's been good to you,
then be good to a child in need.
Songs of Love Donations Click to make a charitable contribution
Click here to see a brief video on how your contributions help
© Copyright 2000-2018 Market-Harmonics.com (a unit of T. Carrion & Co., LLC) All Rights Reserved. Unauthorized reproduction or publication of this website's content is strictly prohibited. See our Privacy Policy & Terms of Use
For advertising information, please email us.
---